Evaluating The Best Wok For Home Cooks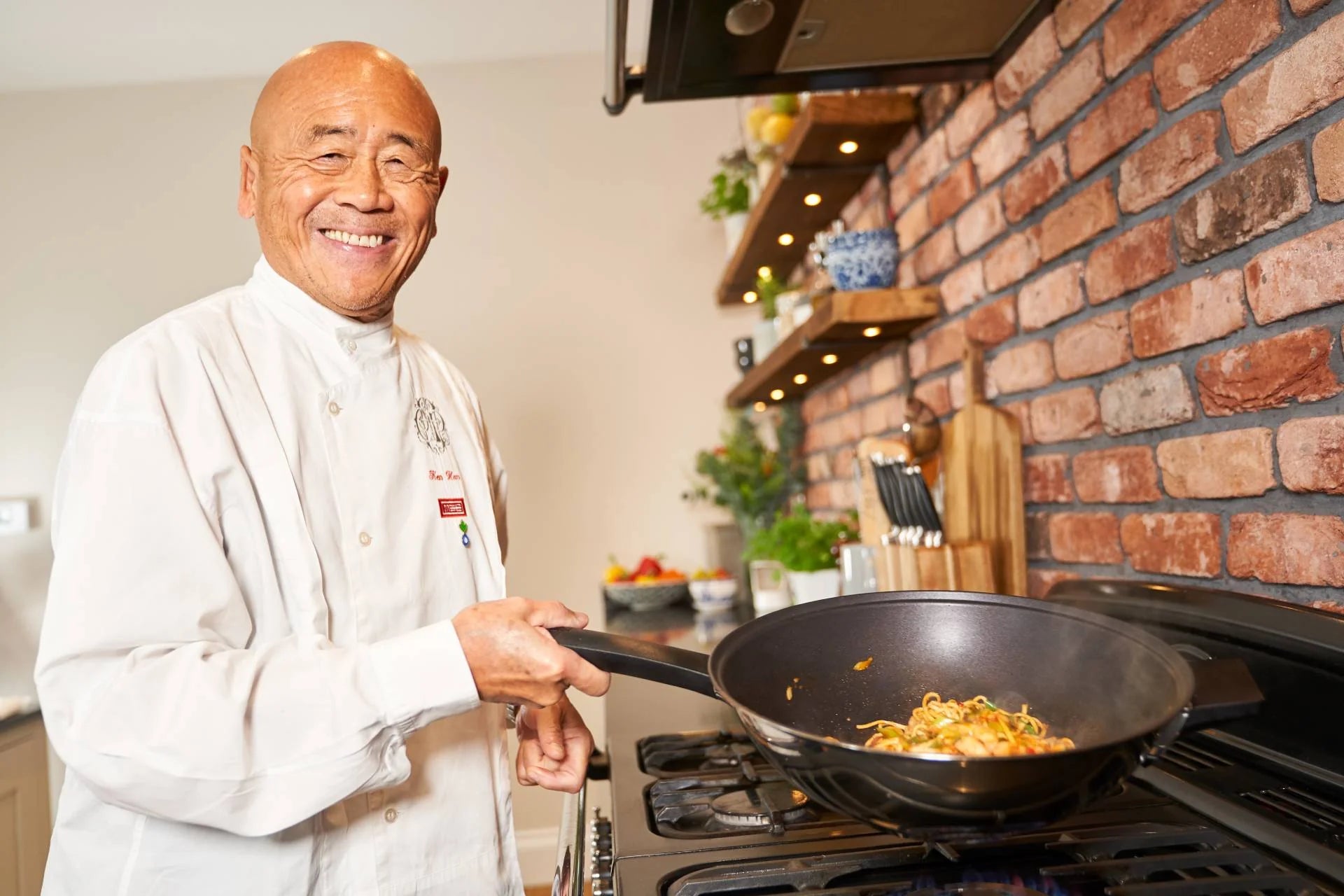 There are a few important factors to consider when purchasing a kitchen wok. The actual material of the wok should be held paramount as it will drastically influence the rest of the wok's performance and how you'll be using it to cook. Kitchen woks should flirt with a combination of being durable, lightweight and comfortable to grip. If a cooking wok can manage all three while also adding a nonstick coating for added temperature endurance then you've found yourself a winner. Ken Hom Carbon Steel Woks incorporate all of these features while showcasing a design that can be enjoyed by beginning and experienced chefs alike.
---
What Makes a Good Wok?
All Ken Hom Woks are comprised out of carbon steel. It's a selection that will afford these woks the luxury of incredible strength (excellent for high heat and high speed cooking) without all of the weight typical of a cast iron wok. A Ken Hom Carbon Steel Wok also implements a non-stick coating that ensures longevity as it will allow the wok to be used in a variety of ways (stir-frying, deep-frying, steaming, etc...) The addition of a flat base design acts as a balanced platform for safe cooking while evenly distributing the perfect amount of heat.
---
Handling the Heat
Carbon steel construction in an excellent start, but what about the actual part you'll be holding while cooking? A comfortable and even stronger handle remains essential in a stir-fry wok. A large part of stir-fry cooking revolves around energy and speed. You'll need a handle that'll feel secure in your hands while you flip, toss, shake and rustle the ingredients of your dish. Ken Hom Woks offer one such handle. Safety remains as important as ever as all Ken Hom Woks feature a sturdy handle that's tightly fastened via double rivet construction. A well built wok requires flexibility. From high energy stir-frying to cooking morning breakfast, a comfortable and secure grasp can go a long way in how you handle your next dish
When asking the question of "what makes a good wok"? It's important to look at the entire package. You don't have to sacrifice comfort for durability and vice versa. Ken Hom Nonstick Woks feel great in your hands, are built to last and are available in multiple styles/sizes.