Spicy Sichuan-style Prawns Recipe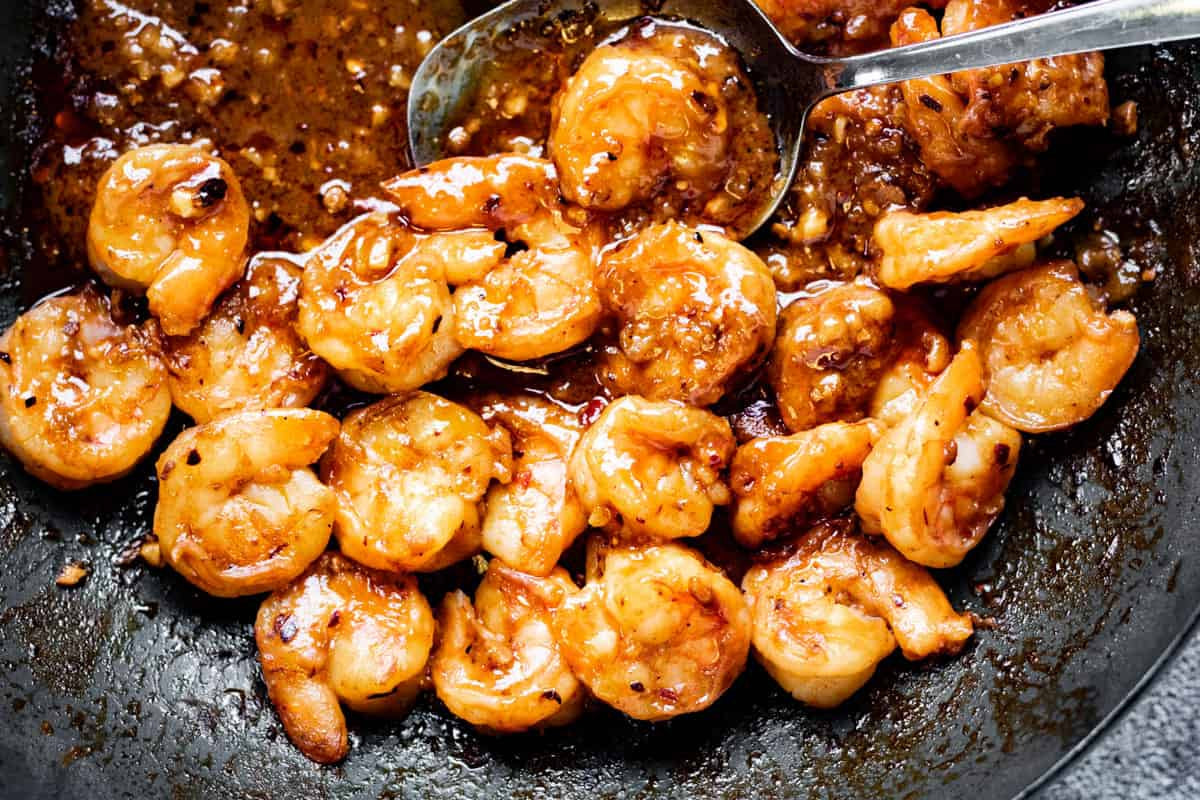 Sichuan cooking is popular throughout China and in recent years adventurous Chinese restaurant dinners have discovered how delicious it can be. This is one of the best-known dishes from that area.
---
Ingredients (Serves Four)
1.5 tbsp ground nut oil
2 tsp finely chopped fresh root ginger
1 tbsp. coarsely chopped garlic
2 tbsp. finely chopped spring onions
450g raw prawns, shelled and de-veined
Fresh cilantro sprig, to garnish (Optional)
200g ready to eat noodles
For The Sauce - 1 tbsp. tomato paste, 2 tbsp. chili bean sauce, 2 tbsp. Chinese black vinegar or cider vinegar, 2 tbsp. sugar, 2 tbsp. sesame oil, salt and pepper
---
Cooking Instructions
Heat a wok over a high heat. Add the oil and, when it is very hot and slightly smoking, add the ginger, garlic and spring onions.
Stir-fry for 20 seconds, then add the prawns. Stir-fry the prawns for about 1 minute.
Add all the sauce ingredients and noodles, season with around half a teaspoon each of salt and pepper then continue to stir-fry for another 3 minutes over high heat. Serve at once, garnish with coriander sprigs, if you wish.